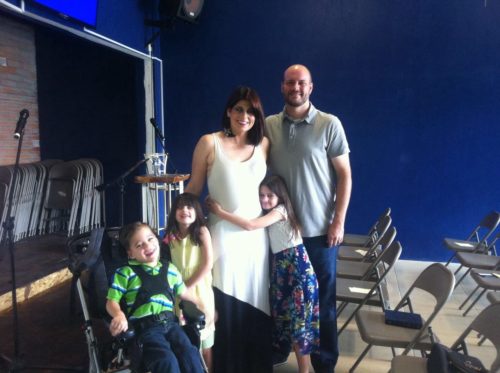 Hello from Guadalajara, Mexico! In March we celebrated 2 years of ministry here! Wooohoooo!!!! We are almost half-way through our term, wow, can't believe it.   We've had a lot going on over here and we want to tell you about it.
Church Plant: We are still in the process of finding our "sea legs"! We can now empathize with those of you who have planted a church before or are in that process: It's difficult! Seems like these days we are taking steps forward and some backward, but thankfully more forward steps.  Right now we are trying different things to make our church body feel like a spiritual home for people.  We have been doing more dinners together, different ways to program the service, last night we even held a cooking class incorporating the attributes of God (it went very well). John is preaching 1 or 2 times a month depending on the series.  Please be in prayer for him as right now it is taking him 20 hours to prepare a sermon because of the language barrier. Also, a couple in our church has begun a couples ministry; we meet every other Saturday night to talk about the challenges christian couples face.  Some challenges that we are having is how to effectively reach the  surrounding community of the church, please continue to pray for "Mi Iglesia".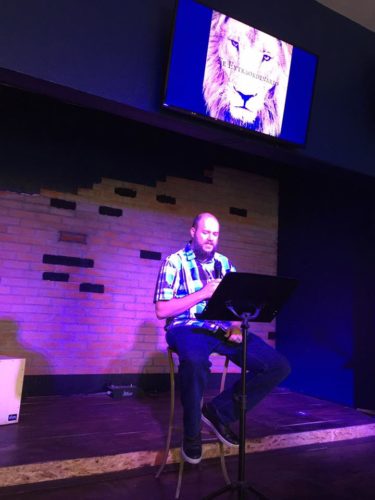 Juntos en Esperanza (Together in Hope) support group: The gala gave us really great exposure and we found out later that those who did not come wish they had.  They may have been a little skeptical at first but now I think that next year we will have an even bigger turn-out. We have not seen anyone new come to the support group in that past month but we are hoping that as we continue to build relationships this will change.  Those that are coming are now very excited about seeing the group grow and it seems like they are invested in helping us do so.  This is a big praise!  I (Melissa) was able to make a hospital visit to one of our families in the church.  The public hospital is truly a sad and difficult place to be.  It is overcrowded and VERY unlike the hospitals in the states.  I prayed with the mom and her son who was sick. Praise God he has since left the hospital! Continue to pray that we will make spiritual connections with people.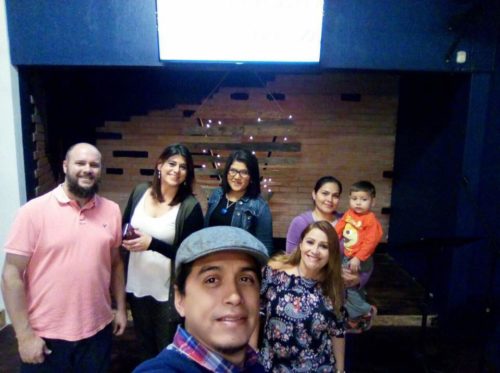 Orphanage:  I go to an orphanage for kids with special needs about 3 times a month.  I simply read to the kids who are bed-ridden and I pray with them.  Most are non-verbal so they can only listen but I do pray that God will bless their hearts and give them a future hope, that is, their heavenly home. We have invited the kids who are able, to come to our Summer Camp that we are hosting in July.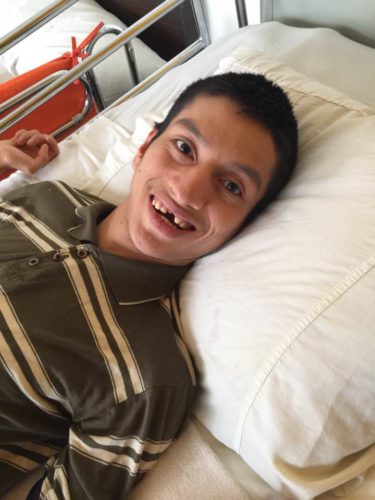 Kids Update: Due to a variety of reasons, we switched the girls school.  We did not like doing it in the middle of the year, but it was what was best for them.  We found out when they got to the new school that they were behind, especially Evangeline. We are happy to say that Evangeline has worked VERY hard and she is catching up quickly. She is very creative and enjoys writing songs.  Ellis continues to dance through life with a very positive attitude and she also takes corrections very well. She is little by little growing in her understanding of who our God is. Malachi is doing well with school and all of his various therapies.  His progress has slowed greatly and we are praying for God to help us walk through all of the challenges that a Quadriplegic faces. He loves to sing and watch videos of real trains. Please continue to pray for our kids in all these areas.
Our support has dropped and we are looking for new churches and partners to give financially please contact us if you would like to support us.
How are we?: John and I are learning to take each day as it comes.  I am more proactive and he is more reactive so we tend to balance each other well. As I stated, March marked our 2 year anniversary of being in Guadalajara.  We have faced many challenges in these couple of years.  Some have threatened to cripple us and others have made us rise above. There have been times when I felt that God was literally dragging us along and times where we have felt his gentle hand on our backs guiding us.  One thing remains: HE IS ALWAYS WITH US. I am reminded of the following verse; will you boldly pray for us as we continue our missionary journey?
Hebrews 13:5-6 Keep your life free from love of money, and be content with what you have, for he has said, "I will never leave you nor forsake you." 6 So we can confidently say,