Hello from the Bjorgens!  We hope that this newsletter finds you well.  To our supporting churches, we hope and pray that your ministry is thriving and that God is blessing your congregation in amazing ways.  For those of you who are going through a trial right now: 2 Thessalonians 3:3 says, "But the Lord is faithful. He will establish you and guard you against the evil one." If you would like to share with us your struggle please feel free to message us and we will pray for you. Here are some things that have happened and are happening:
Church Plant: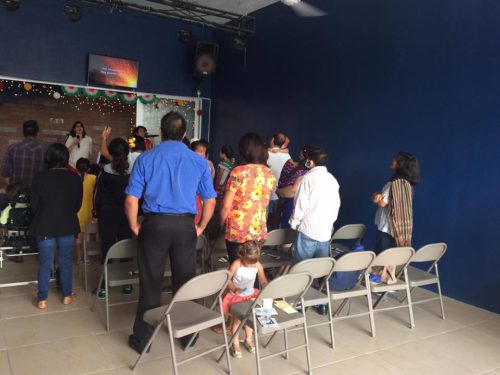 We have 8 family units that are now attending "Mi Iglesia".  We had a salvation last month (Praise God!) and we will have a baptism soon.  We have another couple actively seeking God and have expressed the desire to know more about Christ. For the next six months we are going to focus on discipleship. This means we are going to change things up.  For three Sundays out of the month we are going to meet in homes and make our groups smaller and more accessible.  This way we can have meaningful conversations about the Lord.  We are hoping the smaller groups will enable conversation about spiritual things to flow more freely. One week out of the month we will meet as a corporate body in our church building.
Juntos and Esperanza Annual Summer Camp:
These are just a few pictures from our Summer Camp.  If you have not seen the whole album please go onto our "Tapatio Americano" private Facebook group to view the album.  It was an amazing time.  We had about 25 campers with able-bodied kids and special-needs kids.  I had 5 moms take advantage of the "Mom's Room" where I was able to sit with the moms and relax while their kids were at the camp.  We talked about: "Who is God?" "Is God Good?" and "Why is there suffering?".  Their answers were eye-opening.  It is truly an amazing thing to sit with women and have them pour their hearts out to me, sharing their dreams and fears.  I was able to talk to them about the reason I have a hope, Jesus Christ. After the week was done everyone said that they wanted to do another week of camp.  That is exactly the feeling we wanted them to walk away with, having had such a wonderful time that they can't wait until next year! God is working in the lives of these families and we hope to see spiritual fruit in 2018!
Bible Studies:
John is soon going to begin a bible study with the man that got saved in our church.  Please be in prayer for him as he disciples this man
John and I approached a christian couple that is a part of "Juntos" and asked them if they would begin a bible study aimed at parents with special needs children. They agreed to host it in their home beginning in September. However, with Malachi's surgery ( read below) we will foster relationships now and begin the study in March.
THESE BIBLE STUDIES ARE AN ANSWER TO PRAYER AND WE ARE VERY EXCITED ABOUT THEM.
Malachi's Surgery: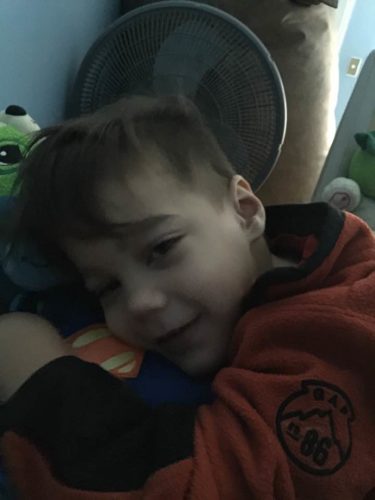 A couple of weeks ago we were informed that Malachi would need surgery on his hips, one hip at a time, the second surgery will probably be in another year.  The left hip needs to be done soon because it has almost completely popped out of the socket, and once it does that, it will be painful for him. This surgery involves breaking and resetting the bone at the angle it should be in and also lengthening his ligaments in BOTH legs.  This is a 6 hour surgery with a 10 week recovery that will happen October 12th. The surgery will be here in Guadalajara.  We have excellent care here and a great private hospital. Right now, there are a few things we have to do to the house to get it ready to have him recover for so long.  It will be almost impossible for him to go out of the house because he will be in a full lower body cast. It will be a little after Christmas until he will be fully recovered; after the surgery he has requested going to the beach, so we are going to try to make that happen for him.
Looking ahead to the future:
September 25th-October 7th: Trip to Arizona for vacation and church visits
October 12th: Malachi's surgery
February (probably 1st weekend): Special-Needs family 2nd annual "Noche de Gala"
March: Church women's conference (date TBD)
PLEASE BE IN PRAYER FOR ALL THE THINGS MENTIONED ABOVE. THANK YOU FOR YOUR CONTINUED LOVE, SUPPORT AND PRAYERS.
-The Bjorgens