Our first year in Mexico is coming to a close; it is the end of some things and the beginning of others. Our first Christmas in our new home has come and gone and it was just lovely.  Having no idea what to expect we were timid to begin the season without family in a new culture, but we made it, having one of our best Christmases yet.  What made it so special was that it was "just us" banding together as a family, keeping our traditions alive and creating some new ones.  We also experienced Mexican "posadas" (Christmas parties) complete with pozole (soup), piñatas, and a traditional fruit punch. Now, 2016 will bring about new adventures and challenges that we ask you to pray about and consider.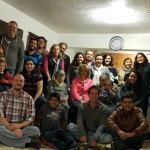 "Graduating" From School
Our year of language learning is coming to a close.  In just a couple of months we will be finished this season of just learning language and culture.  We have come a long way since we first got here, but we still have a long way to go.  Just because school is over does not mean that our language learning is over.  Please continue to pray that we will fully grasp the Spanish language more and more to more effectively reach the Mexican people.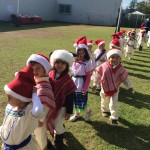 Parents With Disabled Children Support Group Start-up
Shortly after finishing language school we hope to begin a support group for parents with disabled kids.  This will be done in partnership with our colleagues counseling center that has existed for years providing quality Christian counseling in the city of Guadalajara.  Please be in prayer for us as we make the first steps to begin such a challenge.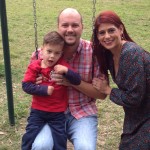 Many, MANY Church Plant Meetings And Dinners
For the next six months we will have two church plant meetings a month plus begin small groups in the spring.  We have been waiting until the end of language school to really delve into the church plant work because we need the time to focus on language and transition.  Now, we are planning dinners in our home to get to know the members of our church planting team and to get to know other couples in the community that we can invite to small-group bible studies.  We will also begin a campaign to raise funds for the church plant, so please be in prayer already as to how you may be able to help with that.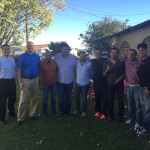 Update On The Kids
Evangeline: She is doing VERY well learning the Spanish language.  She continues to amaze us every week.  She has such a great attitude.  Please pray for her reading and spelling.  She is learning how to read and write in both English and Spanish simultaneously and as you can imagine, it can get very confusing.
Ellis: She is just the sweetest thing.  She is always happy and very loving. She struggles the most with transition, however, considering all the changes she is hanging in there.  Pray that she will grasp the Spanish language and improve her overall attitude at school.
Malachi: He is doing VERY well at school.  In fact, we have been told that he should go to "regular" school.  We are very proud parents knowing that our Malachi will be able to learn like any other kid. We are not sure how this will work out logistically and financially, so we ask for your prayers that God will pave the way to make this a possibility.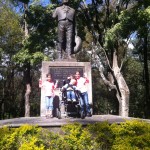 How Are You Doing….Really?
Although we have our struggles, we continue to have a smooth transition.  We could not ask for better colleagues.  We are a part of a team of wonderful missionaries that have been so kind and gracious with their energy and time. For the past four months, we have personally been going through and difficult and challenging circumstance that has caused us some heartache and turmoil.  God has proven faithful to us as He always does in protecting the hearts of each member of our family. Please pray for us as we move forward that God will grant us the grace, mercy and wisdom that we need to guide us through each step of this journey.
"The purpose of life is not to be happy, nor to achieve pleasure nor avoid pain, but to do the will of God come what may." Dr. Martin Luther King Jr.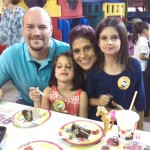 Financial Help
As is usual with missionaries, there is always some financial attrition and we are no exception.  We have lost some monthly support and to fully and effectively continue our work here in Guadalajara, we need to recover what we have lost.  Will you please consider either increasing your monthly support or begin supporting us monthly? Please let us know if you can help in any way. Thank you so much.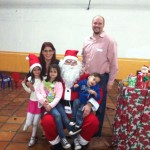 I will exalt you, my God the King; I will praise your name for ever and ever.  Every day I will praise you and extol your name for ever and ever. Great is the Lord and more worthy of praise; His greatness no one can fathom (Ps. 145:1-3)